Sandra Dallas wrote "Jam on a winter day tastes of summer" and jam has become synonymous with life's pleasures. For
Jennifer Williams of Barton-on-Sea, her love affair with jam-making started in childhood and has evolved into her luxury brand – 'Naked Jam' – only the finest and purest natural ingredients, sourced and created by hand, with knowledge, care and passion.
Jennifer spent her childhood in Wales, where her mother was Cook to a retired Colonel. They had an extensive kitchen garden and a hot-house supplying exotic fruits year-round, so that her mother could cater for the royal and overseas guests who sought the Colonel's wise counsel.
Jennifer also learned how to forage for flowers and fruits in a way we would now label 'sustainable'. Whether collecting rosehips, sloes, blackberries, or rowanberries, they harvested only what they could reach easily – everything else was for birds and animals. At Christmas, Jennifer made gifts of jams, jellies and chutneys using ingredients from the garden and hedgerows, bottling and labelling as she went and learning that you can only make the best with the best.
As an energetic and adventurous teenager, Jennifer made good use of YHA. She climbed, and cycled, gaining a Duke of Edinburgh's Award and a sense of independence. Leaving school, she declined a college offer to become a Stage Lighting apprentice. This broadened into Stage and Tour Management with The Royal Opera House and The Bolshoi Ballet and she joined Birchfield Harriers, England's premier athletic club.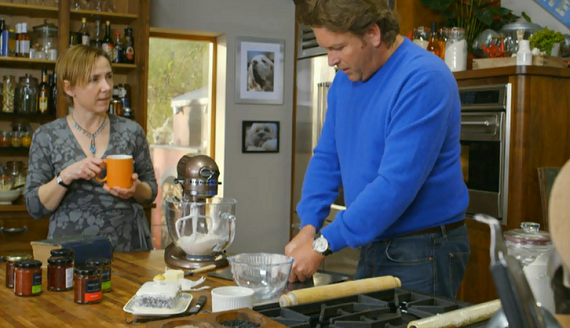 After her marriage, Jennifer decided that she was ready for college. She studied Environmental Science at Warsash after declining an RN scholarship. After her degree, she stayed on as a Research Assistant, preparing and presenting an environmental research paper at the European Parliament alongside Neil Kinnock. When he introduced her incorrectly she corrected him and stood her ground. This got her noticed and she was head-hunted by a shipping company, but when Jennifer realised this had been a mistake, she gave her notice half-way through a meeting and walked out without a backward glance.
Now mother of two, she worked with Lizzie Vann, founder of Organix, the children's food company, introduced vegetable gardens at pre-school, helped sustainable community projects in New Milton and built raised garden beds for the elderly. Sadly, Jennifer lost a sister after a long and distressing illness, but she had made a promise "to make jam" and is still honouring that promise today. Returning from a family holiday, she found hedgerows packed with fruit, made jam and sold-out at a Burley Craft Fair. She found it therapeutic and she also won a Bronze Medal at the World Marmalade Championships at Dalemain, Cumbria.
Boosted by her win and finding boutique hotels like The Pig, Daisybank B&B and the Fullers chain as customers, Jennifer's Naked Jam is thriving. She supplies Claridges with English Tea Jelly and The Chewton Glen with jams and jellies sourced in their own grounds. Naked Jam has been enjoyed at Royal Ascot and The Chelsea Flower Show this year and won many awards, earning its place among life's pleasures.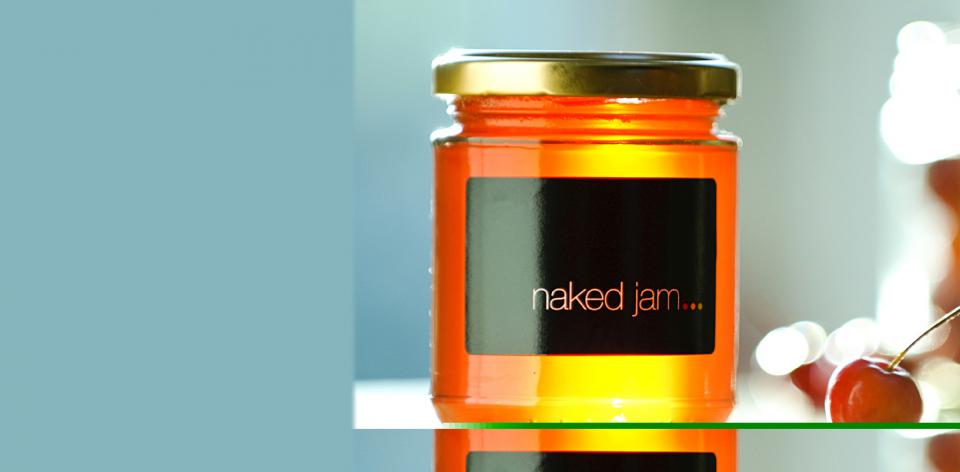 Awards
Strawberry Syrup 2* at the Fine Food awards.
New Forest Business of the Year 2013/2014, New Forest Entrepreneur of the Year 2013/2014, New Forest Sustainability Award 2013/2014.
Bronze, Silver World and Gold World Marmalade Awards, 2011, 2012, and 2014, 2015.
Raspberry Jam 1 * at the Fine Food Awards-2013.
Lemon Curd 2* at the Fine Food Awards-2013.
Hampshire Life Food Awards- 2013.