Angela Hickman is a home preserver producing a wide range of preserves each year, mainly for charitable causes, family and friends. Let Angela writes about herself: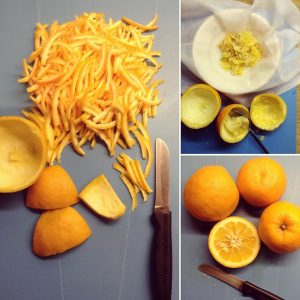 "My introduction to home preservation was in the kitchen of my parents' farmhouse in North Yorkshire, in the days before freezers, when surplus fresh produce needed to be preserved correctly to keep until the following year and possibly beyond.
I did a significant proportion of the jam making, bottling and pickling as my mother was busy. She always lamented the fact that the soft fruit harvest clashed with hay time and sheep shearing and the plums, apples and pears were always ready at harvest time!
When I moved away to University, my preserving skills were on hold until after I married and moved to Devon with our young family. I started to make jams, chutneys and pickles with our  home grown produce. I also started to exhibit both cookery and preserves in local shows.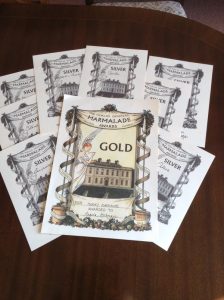 Marmalade making came much later. In 2000 I visited Seville with my eldest son and watched the harvesting of bitter oranges within the Cathedral's  courtyard. We were offered some of these on the basis that "Los ingleses hacen mucha mermelada!". On returning home I produced around 30 jars of marmalade.
Five years ago, I trained as a Women's Institute cookery and preserves judge, where I met Vivien Lloyd who is an excellent tutor and mentor on all aspects of preservation. It was Vivien who introduced me to Gospa Citrus Organic Oranges. We share similar views on traditional preserving techniques.
In early 2016 I returned to Seville and visited Gospa Citrus Farms, to see first-hand how these beautiful oranges are grown".