The Town of Mairena del Alcor is a small city located in the province of Seville, Spain. According to the 2019 census, the city has a population of 23.500 inhabitants.
The town of Mairena del Alcor. Arabian pearl
Its name may have come form the Arab 'Maharana', meaning a places with lots of water. The numerous remains discovered seem to indicate that the first settlements date back to the Chalcolithic. During the period of Al-Andalus the castle, which still exists, was built.
The Christian conquest was undertaken by Ferdinand III in 1247. Alphonso XI ceded Mairena del Alcor to the Duke of Osuna in 1342. The latter built his palace in the town. Later it passed to the marqués de Cádiz, Rodrigo Ponce de León, who rebuilt the castle.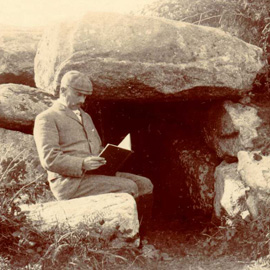 George Edward Bonsor Saint Martin (Lille, France, 30 March 1855 – 15 August 1930, Mairena del Alcor, Spain) was a French-born British archaeologist, historian, and painter who spent time in Spain painting and later as an archaeologist. He was an advocate for the preservation of archaeological sites, and discovered and studied numerous Spanish sites, including the necropolis and the amphitheater at Carmona and locations at the ancient Roman town of Baelo Claudia in Cádiz and the Setefilla area in Lora del Río. He died at the town of Mairena del Alcor and left a very important historical museum as legacy that you can visit.
The town of Mairena del Alcor grew considerably between the 18th and 19th centuries.
Sources:
http://www.andalucia.org/en/destinations/provinces/sevilla/municipalities/mairena-del-alcor/history/