Kitchens up and down the UK are currently scented with orange, Sevilles to be precise, as they're pared, boiled and sugared with the alchemy of heat and time to create marmalade, a very British obsession.
In the UK, many of these Sevilles are bought in Sainsbury's and Riverford Organic Farmers, whose annual stock is sourced from a beautiful farm in southern Spain, only a few kilometres from the city of Seville, in a wonderful town called Mairena del Alcor, than means in old Arab (Maharana Alcor) "land with lots of water in the middle of the rolling hills".
Drive 2o kilometres east of the city to Mairena del Alcor and then between the rather grand stone and iron gateway and you'll find yourself in Gospa Citrus Farm. Led by Amadora Gahona and her son, 3rd and 4th generation family in the sector of citrus fruits.
Gift of nature
"Gospa Citrus oranges mature and ripen naturally at the perfect rate due to the seasons of the year," says Amadora. "Our friends, the bees, help us in this aspect. Everything at the Gospa Citrus farm is a gift of nature".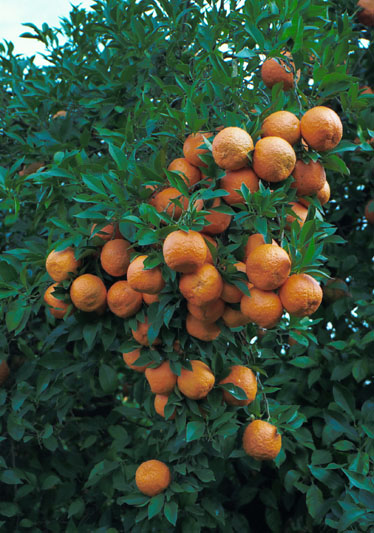 Sevilles are harvested throughout December and January, before the trees are covered with gorgeously, sweet scented white blossom. Harvested by hand in late April to early May their essence, Neroli, is used in perfumes such as Agua de Sevilla (the perfume, not the cocktail!) and is even rumoured to be a secret addition in Coca-Cola!
"Here the soil is full of minerals, in particular phosphorous, which contributes a special sweetness to our Gospa Sevilles, which makes them stand apart from all other types," says Amadora. "Nature gives us this amazing balance. This, along with the respect that our family has for the production of the Gospa Sevilles, a production which is protected by the organic stamp, and the passion that the family feels for the citrus world (allows us to grow such amazing fruit). Here we love what we do".